FMEL - Highlights
3/24/2024
Congratulations to Abdullah Alomar for receiving the American Mosquito Control Association Student Paper Competition Award at the 2023 annual meeting in Reno, Nevada.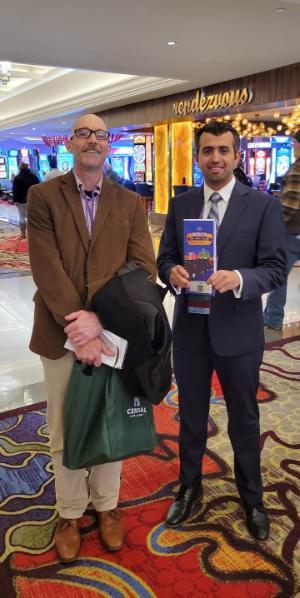 Barry Alto (Left), Abdullah Alomar (Right)
---
3/9/2023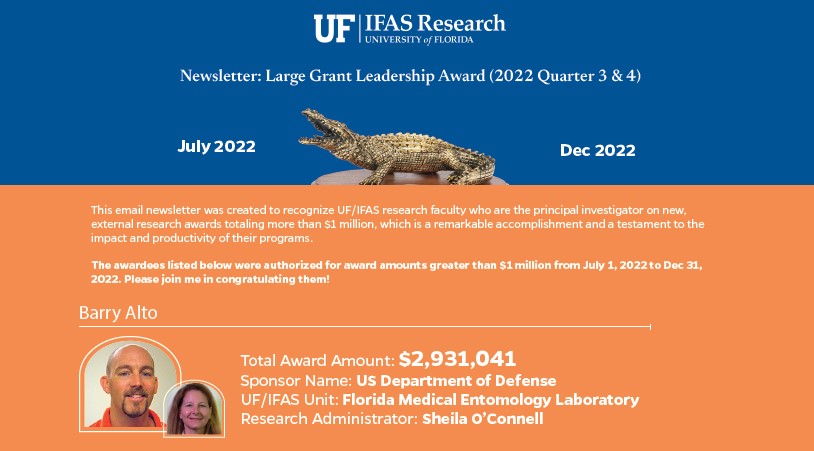 ---
8/16/2022
FMEL's Tanise Stenn training Oswaldo Cruz Foundation (FIOCRUZ, Brazil) scientists on mosquito blood meal analysis.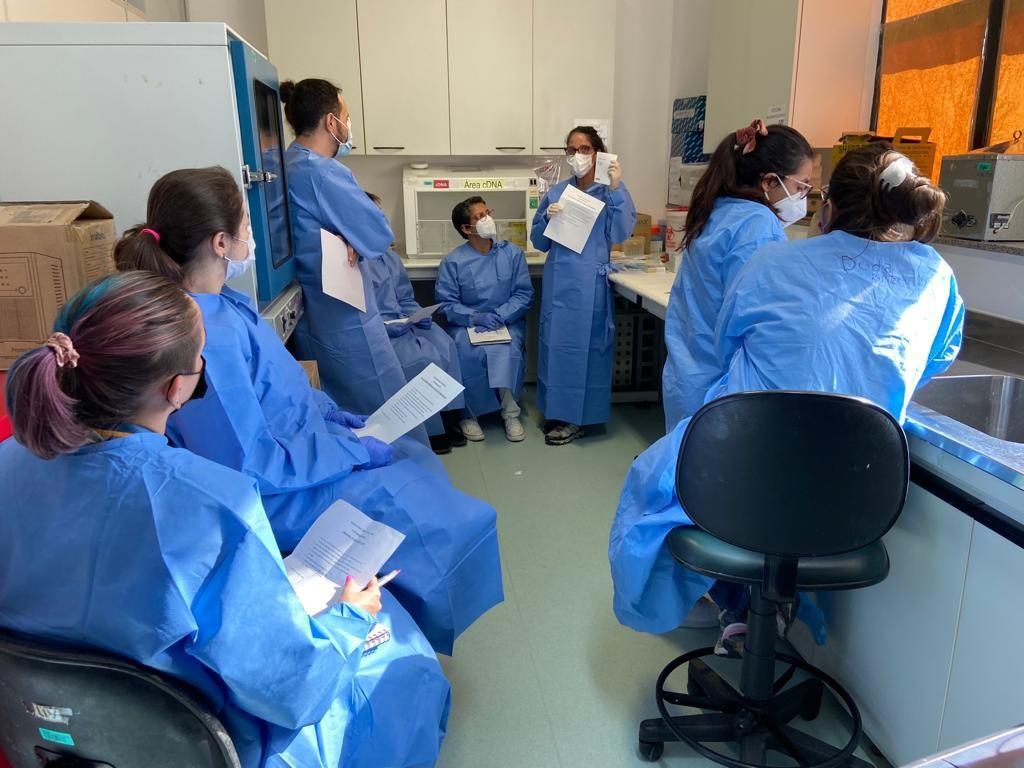 ---
7/29/2022
Flyer for the upcoming International Course on Ecological Determinants of Vector-borne Disease Dynamics, co-sponsored by FMEL and the Instituto Oswaldo Cruz in Brazil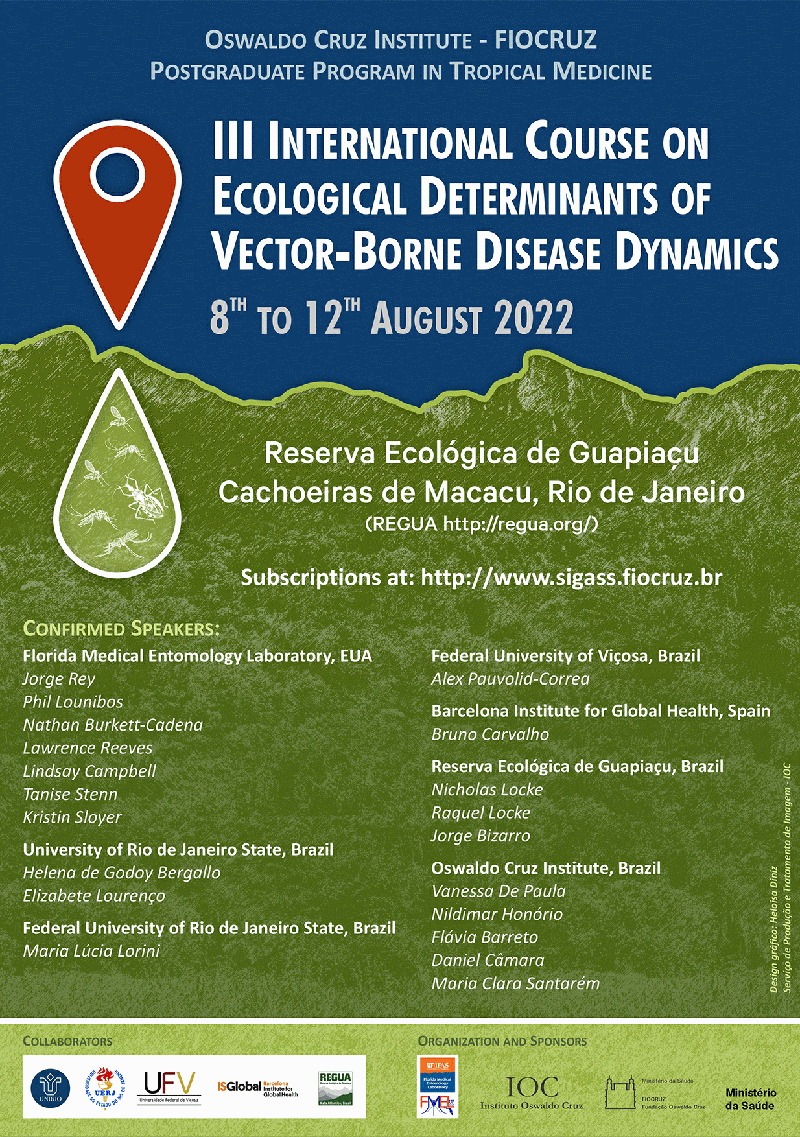 ---
3/14/2022
FMEL participation at the Indian River STEAM festival
Participants were (in aphabetical order): Abdullah Alomar, Amely Bauer, Theodore Black, Dr. Lindsay Campbell, Dr. Yoosook Lee, Dr. Derrick Mathias, Sangwoo Seok, Kristin Sloyer, Yasmin Tavares, Yuexun Tian, Xiaodi Wang.
---
9/21/2021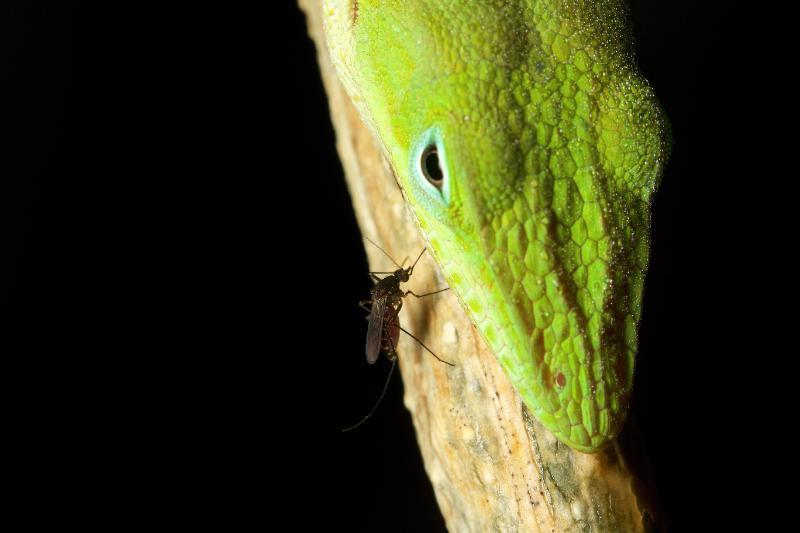 Dr. Lawrence Reeves and Dr. Nathan Burkett-Cadena, along with Dr. Christina Romagosa, Dr. Katie Seiving, and Dr. Sam Wisely (UF Wildlife, Ecology and Conservation Dept.) were awarded a DeLuca Preserve Jumpstart Program grant to investigate the use of mosquito blood meal-derived DNA in surveys of vertebrate diversity. Mosquitoes take blood from all classes of terrestrial vertebrates including amphibians, birds, mammals, and reptiles. The team will collect mosquitoes at the UF/IFAS DeLuca Preserve in central Florida, and, using DNA from mosquito blood meals, will learn about the vertebrate diversity of the preserve. They will also survey vertebrates using traditional methods to compare the results of the mosquito blood meal-based vertebrate survey.
---
7/29/2021
UF/IFAS Science by the Slice Podcast featuring Dr. Eva Buckner.
The World's Deadliest Animal: Mosquito-borne Illnesses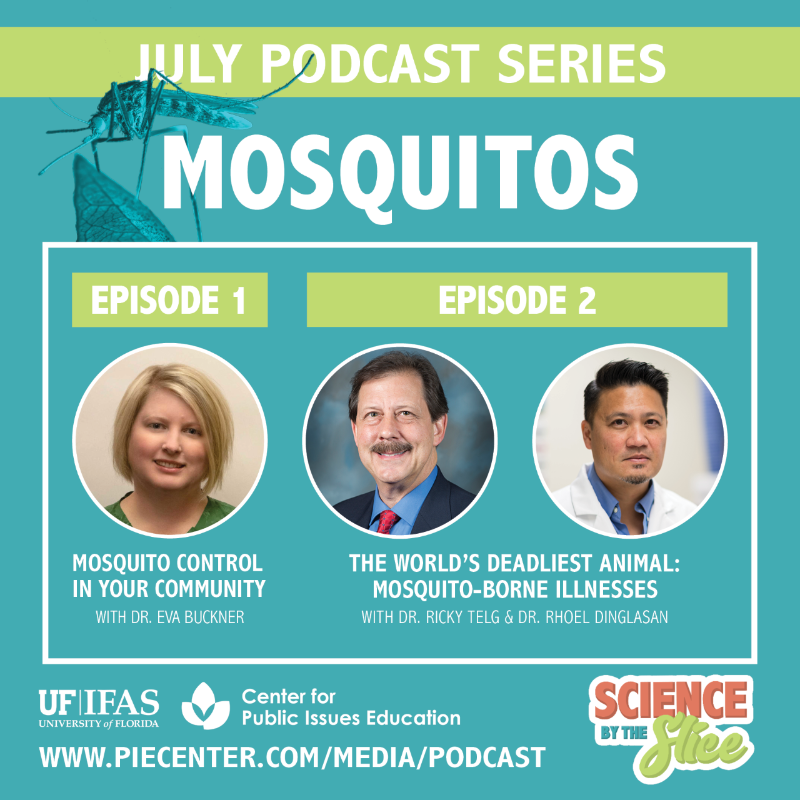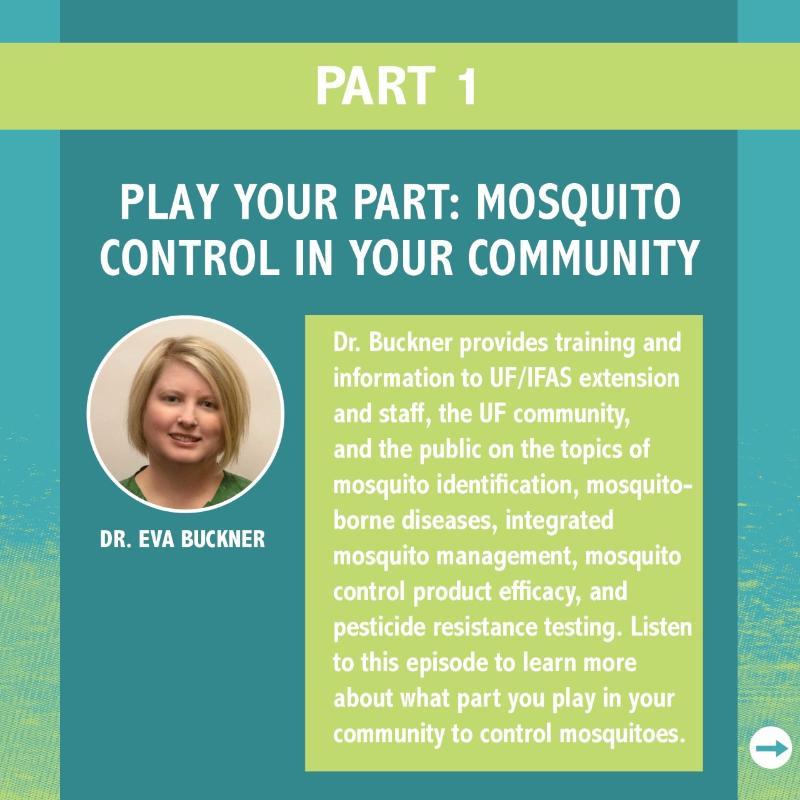 ---
5/20/2021
Congratulations to Casey Parker Crockett for receiving the "Best Dissertation - Natural Resources" category in 2021 Awards of Excellence for Graduate Research, 14th annual IFAS FAES research awards ceremony.
---
3/4/2021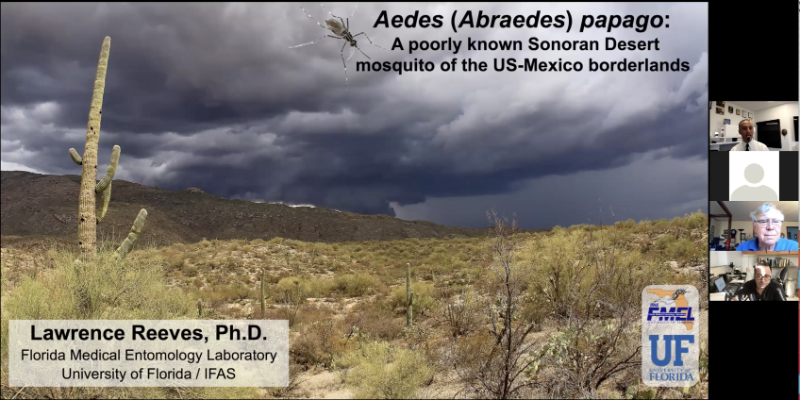 Congratulations Dr. Lawrence Reeves who was chosen for Best Talk at the American Mosquito Control Association Virtual Conference's Mosquito Lightning Symposium.
---
1/15/2021
Congratulations to Casey Crockett! Chosen for 2020 Mulrennan Award for best dissertation in Entomology & Nematology.
---
12/14/2020
Congratulation to FMEL graduate student Kristin Sloyer who was selected as the recipient of 2020 FMCA T. Wainwright Scholarship. Information regarding this scholarship and past winners can be seen here on the FMCA website
---
11/24/2020
Congratulation to our graduate student Diana Rojas Araya for her excellent article featured on the journal cover INSECTS 11(11)2020.
Differentiation of multiple fluorescent powders, powder transfer, and effect on mating in Aedes aegypti (Diptera: Culicidae)
---
11/17/2020
Congratulations to the recipients of 2nd annual John Beidler graduate student research symposium!
Yuexun Tian - The effects of temperature and humidity on Rhipicephalus sanguineus survival.
Abdullah Alomar - Lethal and nonlethal effects of insect growth regulator and predation on Aedes aegypti.
Sierra Schluep - Metabolic resistance in Florida Aedes aegypti populations.
Congratulations also to Tse-Yu Chen and Xiaodi Wang for organizing and running this event this year.
The winners were selected by the Graduate Committe following the same scoring criteria from the ESA paper competition.
Recorded symposium on Zoom can be viewed through the following link -
https://ufl.zoom.us/rec/share/XNlu0Bc-i76UmJEtparozMnfmcKdOJZBib9MmkDhDu_OhnBgx6hi0JeJfuBzlBS_.UN9FwWWj6IOVcKq9
---
10/22/2020
You are cordially invited to virtually attend the 2nd annual John Beidler Graduate Student Research Symposium at the Florida Medical Entomology Laboratory (FMEL). This year's symposium (originally planned for April) will be live-streamed online due to the ongoing COVID-19 pandemic. The symposium will feature presentations on current research from master's and doctoral students in the Entomology and Nematology Department at UF whose primary advisor is a faculty member at FMEL, as well as visiting students currently pursuing research on the FMEL campus.
The symposium will take place on Thursday, November 5, 2020, from 9 AM – 12 PM.
For question and Zoom link info, email Tse-Yu Chen at papilioninae@ufl.edu or Xiaodi Wang at xiaodiwang@ufl.edu
---
1/7/2020
Congratulation to our graduate student Bethany McGregor!! Winner of "Award of Excellence for Graduate Research" and "Outstanding PhD Student Award"!
---
11/21/2019

Congratulations to FMEL graduate student Xiaodi Wang for her second place award in the graduate student poster completion for Medical Urban and Veterinary Entomology at the Entomological Society of America Annual Meeting 2019.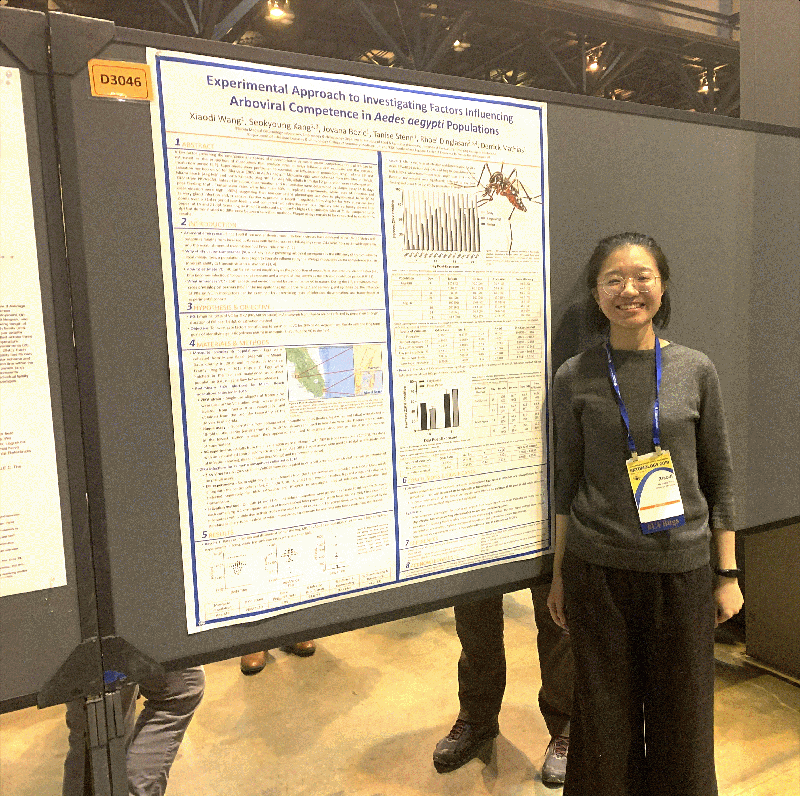 ---
10/15/2019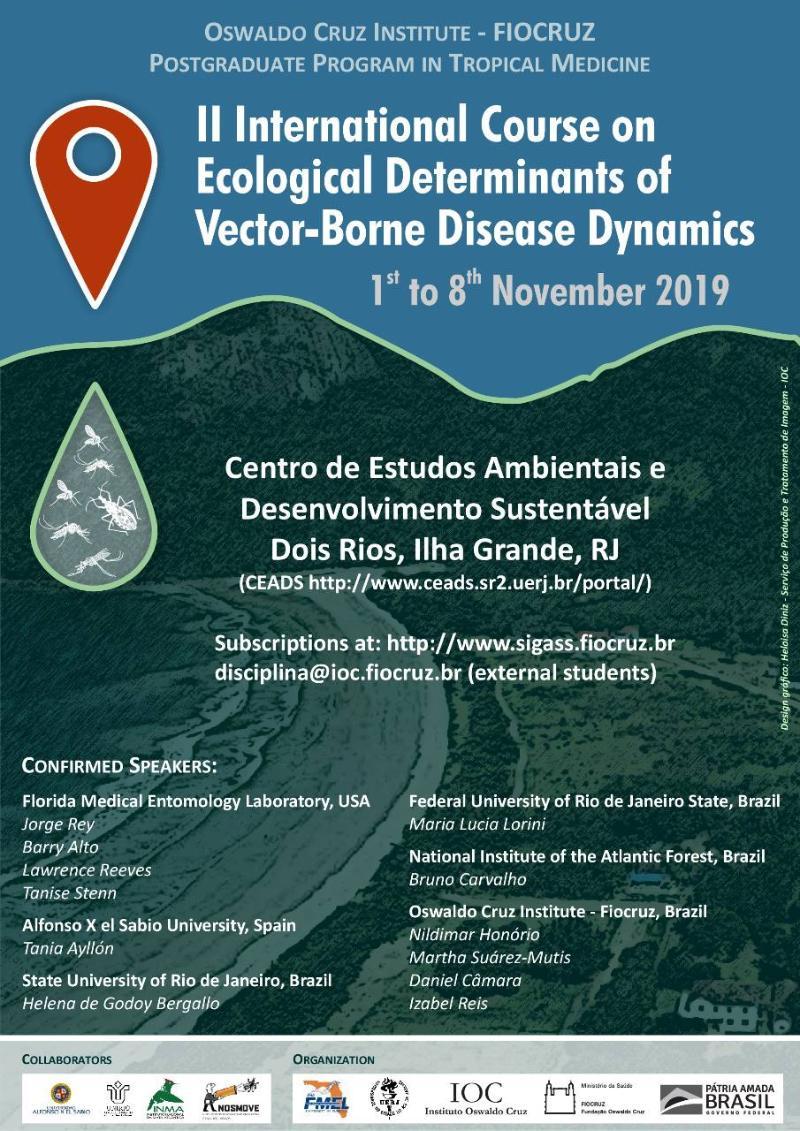 ---
4/4/2019
FMEL participated in the local Indian River STEAM fest 2019. Graduate students Xiaodi, Rebecca, Diana, Richard, Abdul, Bethany, Shawna, Kristen, and Tse-Yu shared information about mosquito life cycle, mosquito borne diseases, and information on larval habitat to all the attendees. The mission of Indian River STEAM fest is to inspire Indian River County's diverse youth to see themselves as scientists, artists, creators, and inventors.
---
3/1/2019
Congratulations to graduate student Casey Parker for her AMCA Hollandsworth Prize win. Well done!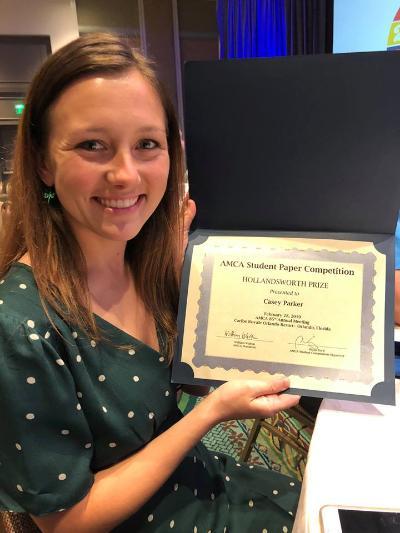 ---
1/15/2019
UF/IFAS CALS Student and Faculty Lead Mosquito Ecology and Control Workshop in Honduras, Leading to Future Research Collaborations. By Dana Edwards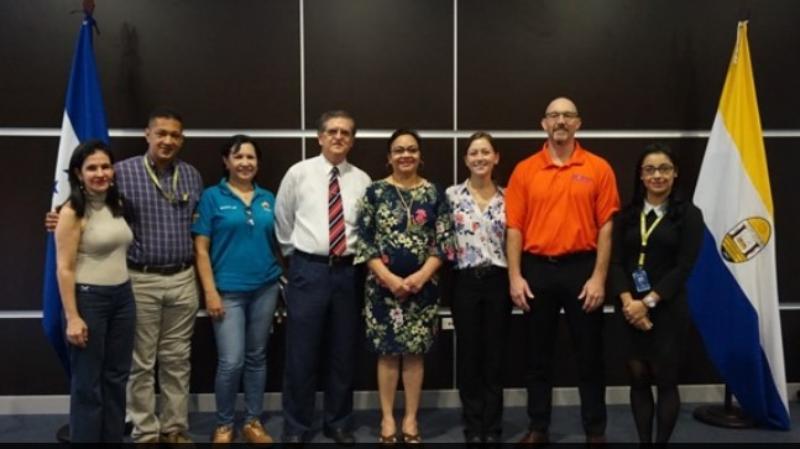 ---
11/29/2018
Congratulations to Dr. Jon Day for receiving the American Mosquito Control Associations' Medal of Honor.
The Medal of Honor is the AMCA's highest award and given in recognition of exceptional contributions to mosquito control over the course of the recipient's career.
Well done!
---
11/15/2018
FMEL staff teaching at the International Course on Ecological Determinants of Vector Borne Disease Dynamics in Brazil.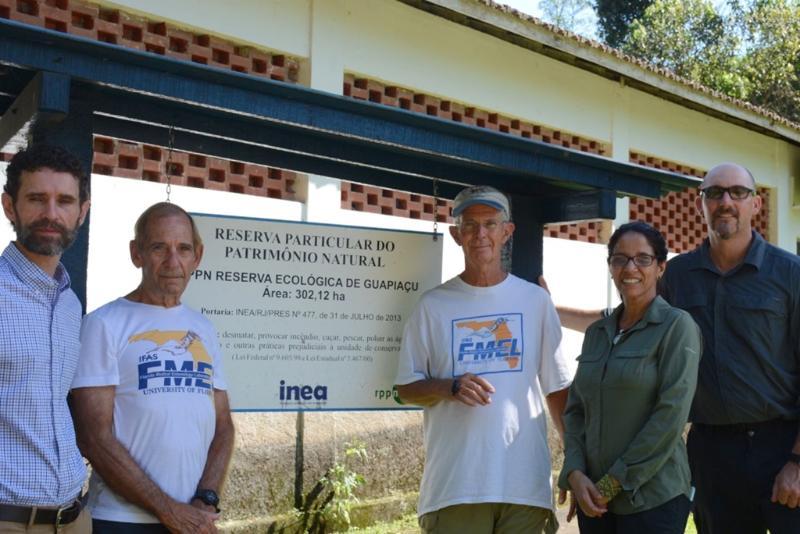 Left to Right - Derrick Mathias, Jorge Rey, Phil Lounibos, Tanise Stenn, Barry Alto
---
11/9/2018
Congratulations to Dr. Derrick Mathias who has been selected as a 2018 Global Fellow Award from the Office for Global Research Engagement, University of Florida International Center.
---
11/5/2018
Several fmel faculty members and staff will be travelling to Brazil this month to participate in the I International Course on Ecological Determinants of Vector-Borne Disease Dynamics.
Barry Alto, Derrick Mathias, Phil Lounibos, Jorge Rey, and Tanise Stenn will be offering lectures as well as field and laboratory exercises during the course.